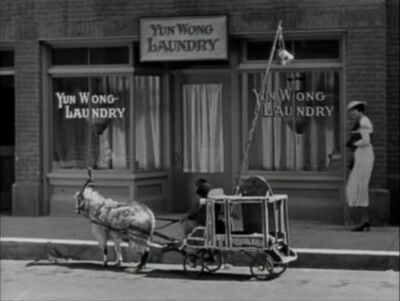 Bio
Yun Wong Laundry is a local laundromat in Greenpoint; in fact, it's the only public laundromat besides Farina and Ernie Morrison's mother. The business does the laundry for the McFarland Residence; the owner's son, Yen Wong, is friends with Spanky McFarland. After Wally Albright ruins his fancy dress suit with mud after a football game, Spanky rushes through town to have Yen show the gang how get their clothes clean, then shrinking Wally's outfit to the point that it won't fit.

Shorts
---
Ad blocker interference detected!
Wikia is a free-to-use site that makes money from advertising. We have a modified experience for viewers using ad blockers

Wikia is not accessible if you've made further modifications. Remove the custom ad blocker rule(s) and the page will load as expected.