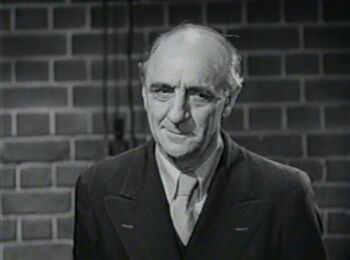 Bio
Walt Wills is Froggy's uncle who seems to be some sort of impresario, possibly at the Greenpoint Opera House. He helps the gang create a show to raise money for the Red Cross and later to raise money for football uniforms. When the show doesn't generage enough money, Walt buys the uniforms himself, explaining that good deeds, like letting neighborhood kids who couldn't pay into the show for free, should be rewarded.

Uncle Walt was played by Walter Wills.

Shorts
---
Ad blocker interference detected!
Wikia is a free-to-use site that makes money from advertising. We have a modified experience for viewers using ad blockers

Wikia is not accessible if you've made further modifications. Remove the custom ad blocker rule(s) and the page will load as expected.