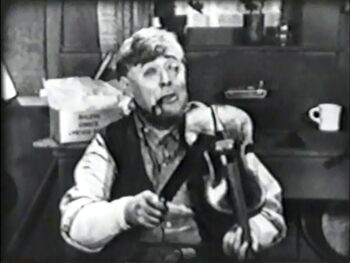 Bio
Patrick Shamrock Kelly is the uncle of Mickey Daniels, possibly on his mother's side, and the owner of the Kelly Farm outside of Greenpoint. Mickey spends a lot of time on the farm until he's taken away by his Aunt Kate and turned into a gentleman, but the gang rallies around Uncle Pat and helps get Mickey returned to the farm.
Uncle Pat was born on St. Patrick's Day.

Uncle Pat was played by actor Patrick Kelly.

Shorts
---
Ad blocker interference detected!
Wikia is a free-to-use site that makes money from advertising. We have a modified experience for viewers using ad blockers

Wikia is not accessible if you've made further modifications. Remove the custom ad blocker rule(s) and the page will load as expected.