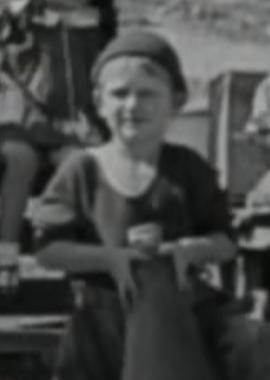 Bio
Tony Kales is a member of the Ancient And Honery Order Of Wood Chucks and Spanky's football team in Washee Ironee. He also is one of the gang that builds and rides on the fire engine in Hi'-Neighbor! Not much more is known about him.

"Tony Kales" was identified by Maltin and Bann as actor Tony Kales, but Robert DeMoss of The Lucky Corner website isn't quite so sure. His identity has yet to be confirmed.

Shorts
---
Ad blocker interference detected!
Wikia is a free-to-use site that makes money from advertising. We have a modified experience for viewers using ad blockers

Wikia is not accessible if you've made further modifications. Remove the custom ad blocker rule(s) and the page will load as expected.