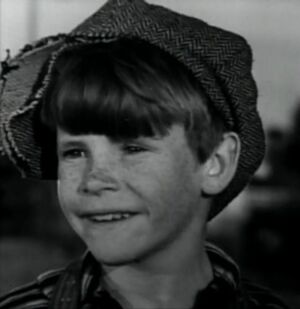 Bio
Tommy Bupp is one of the neighbor friends of Wally Albright and Stymie Beard. He's the boy recognized by the striped shirt who comes out of the treehouse to go and meet Jerry Tucker, a new kid in the neighborhood. When Wally boasts of having a fire engine bigger than Jerry's store-bought fire engine, Tommy helps them to build it and brings the lumber to do so, even if he has to shoo off Spanky McFarland and Scotty Beckett while building the fire engine.

Tommy is played by Thomas Bupp, the older brother of child actor, Sonny Bupp, from Men In Fright.

Shorts
---
Ad blocker interference detected!
Wikia is a free-to-use site that makes money from advertising. We have a modified experience for viewers using ad blockers

Wikia is not accessible if you've made further modifications. Remove the custom ad blocker rule(s) and the page will load as expected.