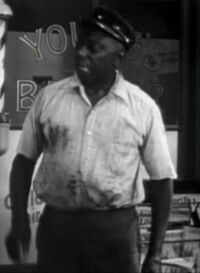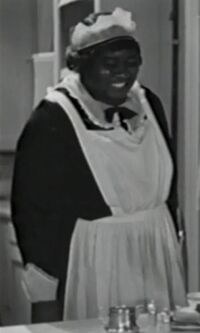 Profile
The Thomas family is one of the local lower middle class families of Greenpoint. They seem to be close friends with the McFarland Family for whom Amanda (called "Mandy") works as a housekeeper. She often brings her son, Buckwheat Thomas with her to the McFarland house. Spanky McFarland impersonates Buckwheat in Anniversary Trouble, and Buckwheat becomes close friends with Spanky's little brother, Porky. Joe Thomas works as a bootblack in town shining shoes for a living and sharing his corner with Grandpa Gus in The Lucky Corner. Amanda is also seen attending her son's Arbor Day presentation at Greenpoint Grammar School. Big Shot appears in the Thomas home in Helping Hands and around the neighborhood in a few other episodes. Buckwheat also mentions having a relative he calls "Uncle Big-Mouth" in Radio Bugs.

Family
---
Ad blocker interference detected!
Wikia is a free-to-use site that makes money from advertising. We have a modified experience for viewers using ad blockers

Wikia is not accessible if you've made further modifications. Remove the custom ad blocker rule(s) and the page will load as expected.