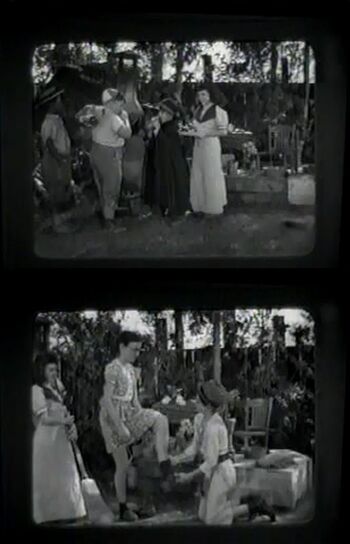 Bio
The Misteeryus Mistry (The Mysterious Mystery) is the name of a short film created by Spanky and the Gang through the kind donation of Waldo's home movie camera. The film stars Alfalfa as Robin Hood, Spanky as "Robinsond Cruso," Darla as Cinderella, Buckwheat as "Friday," and Muggsy as Sleeping Beauty and a cruel stepsister. The film runs out at the beginning of Alfalfa's song which he tries to deliver in person.
The Rascals show their consistency with misspelling by spelling "premiere" as "premmier."
The Misteeryus Mistry shares its name with an early Our Gang short, The Mysterious Mystery!.

Shorts
---
Ad blocker interference detected!
Wikia is a free-to-use site that makes money from advertising. We have a modified experience for viewers using ad blockers

Wikia is not accessible if you've made further modifications. Remove the custom ad blocker rule(s) and the page will load as expected.