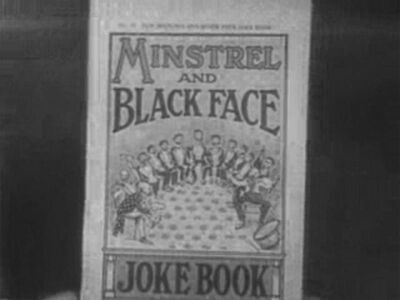 Bio
The Minstrel And Blackface Joke Book is a 1930 dime-store publication of Vaudeville humor which Bonedust uses to comprise homework answers which he sells back to the gang. The sarcastic and sardonic responses from the book prove to turn out to be a very interesting homework lesson.

Shorts
---
Ad blocker interference detected!
Wikia is a free-to-use site that makes money from advertising. We have a modified experience for viewers using ad blockers

Wikia is not accessible if you've made further modifications. Remove the custom ad blocker rule(s) and the page will load as expected.