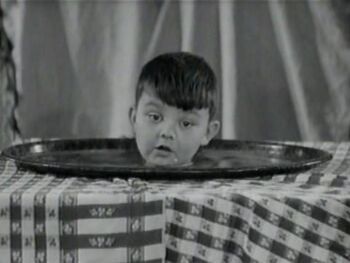 Bio
The Head Without A Body is the one of the characters in the freak show of Our Gang's Xtra Big Circus. Played by Porky, it is rather obvious that he is kneeling under a table with a hole cut out of a large round tray. When asked how he washes his face, he replies "I don't know."

Shorts
---
Ad blocker interference detected!
Wikia is a free-to-use site that makes money from advertising. We have a modified experience for viewers using ad blockers

Wikia is not accessible if you've made further modifications. Remove the custom ad blocker rule(s) and the page will load as expected.