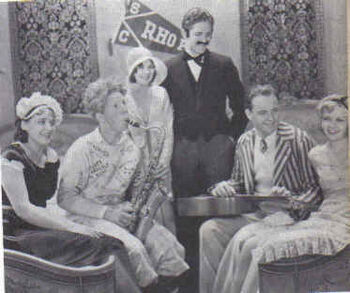 Biography
"The Boy Friends" was a spin-off of Our Gang featuring the lives of Mary Kornman and Mickey Daniels as young adults attending Elmira College. They were joined by their friends Dave, Gertie, Dorothy and "Alabam."

These shorts were part of Hal Roach's All Star series, and marked the directorial debut of George Stevens.

Shorts
1930
1931
1932
---
Ad blocker interference detected!
Wikia is a free-to-use site that makes money from advertising. We have a modified experience for viewers using ad blockers

Wikia is not accessible if you've made further modifications. Remove the custom ad blocker rule(s) and the page will load as expected.