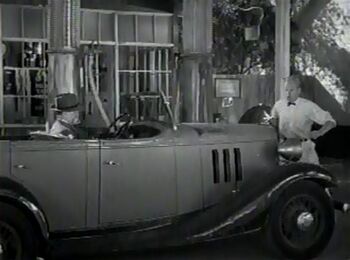 Bio
Superior Service is a local automobile repair and gas station in Greenpoint. It's owned and run by Bill Henry, a local mechanic, who gets to be Mickey's dad for a day and then becomes his stepfather for real. After he marries Mickey's mother, Mary Baker, his station and her diner are combined into "'The Henrys' - Super Service & Lunch - Good Coffee."

Shorts
---
Ad blocker interference detected!
Wikia is a free-to-use site that makes money from advertising. We have a modified experience for viewers using ad blockers

Wikia is not accessible if you've made further modifications. Remove the custom ad blocker rule(s) and the page will load as expected.