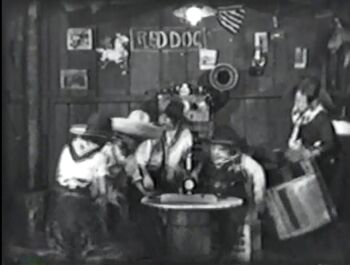 Bio
In Shootin' Injuns, the gang has a hideout in Johnny Downs's back yard. It has a secret tunnel entrance and a communications system to the outside. On the outside is simply painted "Our Shack, Keep Out" while on the inside there is a sign for Red Dog, the place the gang went to on another Indian-themed short, War Feathers.

Shorts
---
Ad blocker interference detected!
Wikia is a free-to-use site that makes money from advertising. We have a modified experience for viewers using ad blockers

Wikia is not accessible if you've made further modifications. Remove the custom ad blocker rule(s) and the page will load as expected.