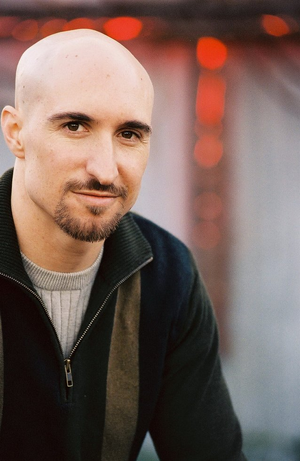 Biography
Character: Spanky McFarland
Birthday: February 12, 1971
Place of Birth: Malibu, California
Date of Death:
Place of Death:
First Short: The Little Rascals (animated series)
Last Short: The Little Rascals (animated series)
Number of Shorts:
History: Scott Menville is a longtime American voice actor, who is most recognized by his ability to speak in adolescent sounding voices. Menville's first major acting role was as Spanky McFarland in Hanna-Barbera's animated adaptation of Our Gang. Menville later recalled that after landing the role, he said to his mother, "I'm gonna take a shower because I want the director to really like me".

Menville continues voice acting; some of his notable roles include the titular character in the 1986 revival of Jonny Quest, young Fred Flintstone in The Flintstone Kids, Ma-Ti in Captain Planet and the Planeteers, Robin in Teen Titans, and Shaggy in Shaggy & Scooby-Doo Get a Clue!.

List of Shorts
Other Projects
The Dukes (1983)
Punky Brewster (1985)
Jonny Quest (1986-1987)
Ernest Goes to Camp (1987)
Yogi's Great Escape (1987)
The Golden Girls (1988)
The Flintstone Kids (1988)
Captain Planet and the Planeteers (1990)
A Pup Named Scooby-Doo (1990)
The Wonder Years (1991-1992)
Rugrats (1991-1993)
Full House (1995)
Superman (TV series) (1998)
Teen Titans (and spin-offs) (2003-2013)
Avatar: The Last Airbender (2005-2008)
Shaggy & Scooby-Doo Get a Clue! (2006-2007)
Scrubs (2007)
Batman: The Brave and the Bold (2009-2010)
Despicable Me (2010)
Tangled (2010)
Frozen (2013)
---
Ad blocker interference detected!
Wikia is a free-to-use site that makes money from advertising. We have a modified experience for viewers using ad blockers

Wikia is not accessible if you've made further modifications. Remove the custom ad blocker rule(s) and the page will load as expected.