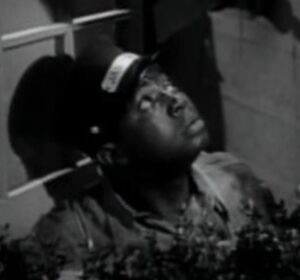 Bio
Sam the Janitor is the caretaker at Greenpoint Grammar School. Spanky McFarland tries to get him to unlock the doors of the school to get back a phony excuse note, but he sticks to regulations and doesn't do it. That night, Sam gets a bad scare while sleeping in his room in the cellar. Hearing noises, he goes upstairs to the classroom and gets frightened for his life not realizing Spanky, Alfalfa, Buckwheat and Porky have sneaked in trying to get the note.

Sam was played by actor Dudley Dickerson.

Shorts
---
Ad blocker interference detected!
Wikia is a free-to-use site that makes money from advertising. We have a modified experience for viewers using ad blockers

Wikia is not accessible if you've made further modifications. Remove the custom ad blocker rule(s) and the page will load as expected.