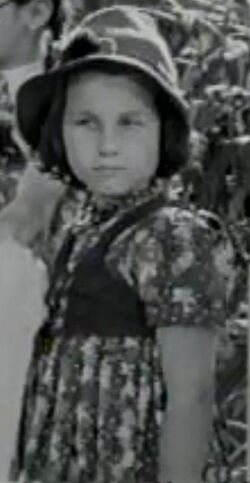 Bio
Priscilla (Lyon) is a student at Greenpoint Grammar School with Darla Hood and Shirley Coates. She can be seen behind Shirley (aka Muggsy) as she reprimands Darla for encouraging Alfalfa Switzer and Tommy "Butch" Bond to fight a duel over her, pointing out that they might kill each other. She is possibly in the audience of several of Spanky's cellar and street performances.

Priscilla was played by actress Priscilla Lyon. 

Shorts
---
Ad blocker interference detected!
Wikia is a free-to-use site that makes money from advertising. We have a modified experience for viewers using ad blockers

Wikia is not accessible if you've made further modifications. Remove the custom ad blocker rule(s) and the page will load as expected.