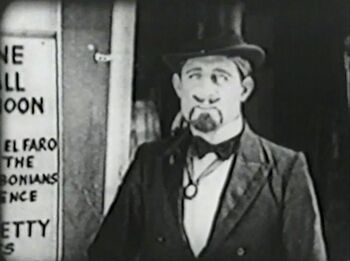 Bio
Prince Dalmar El Faro is a local con artist who travels to Greenpoint. It's not sure of Dalmar El Faro is his real name or an alias, but he comes to town asking for money to raise money for Trombonian relief, a phony charity. Little suspecting the man is a fraud, Fawn Ocheltree writes him a play to help him raise the money which is performed by the Rascals, but after a series of things going wrong, they bring it down with fireworks.
He is not to be confused with Delmar Watson, Alfalfa's schoolmate at Dover Military Academy in The Pigskin Palooka.

Prince Dalmar El Faro was played by William Gillespie.

Shorts
---
Ad blocker interference detected!
Wikia is a free-to-use site that makes money from advertising. We have a modified experience for viewers using ad blockers

Wikia is not accessible if you've made further modifications. Remove the custom ad blocker rule(s) and the page will load as expected.