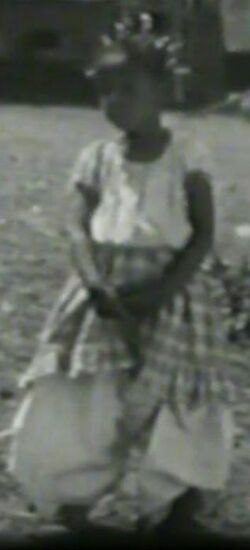 Bio
Pleurisy is the baby sister of Farina Hoskins. While staying with her Uncle Tom, she is taken away by the county and placed in the Happyland Home Orphanage where she is rescued. She also replaces Ernie in helping Farina deliver the laundry her mother takes in, but on Election Day, she and Farina have a lot of trouble doing their chores due to Joe Cobb and Jay R. Smith not letting them leave the area before an election they are running in is over. When Pleurisy and Farina do get through, they run into a shootout involving members of the Pool Room Party of Greenpoint.

Two child actresses played this role, one in Bring Home The Turkey and the other in The Spanking Age and Election Day. The two actresses are still currently unknown.
Shorts
---
Ad blocker interference detected!
Wikia is a free-to-use site that makes money from advertising. We have a modified experience for viewers using ad blockers

Wikia is not accessible if you've made further modifications. Remove the custom ad blocker rule(s) and the page will load as expected.