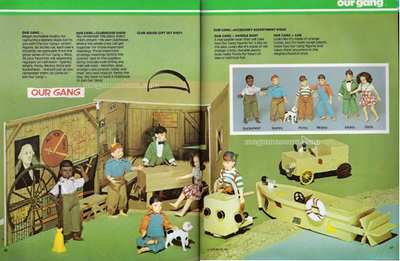 Overview
Our Gang Dolls were released by Mego Corporation in 1976. The idea for these dolls came from Neal Kublan. The series was specifically modeled after the 1939 period of the gang. In addition to six seperately sold dolls, Mego released an Our Gang clubhouse playset (with a small Pete the Pup doll), a small rowboat (which appears to have been modeled after Waldo's rowboat in Three Men In A Tub), and an small orange crate cart (which somewhat resembles Alfalfa's cart in Framing Youth). The dolls were not extremely popular in their initial release, and were therefore short-lived. However, various used Our Gang items from the series, including the dolls, frequently show up on Ebay.
A television commercial was produced to advertise the dolls. The advertisement depicts a group of youngsters frolicking to a small clubhouse, very similar to an Our Gang-type location. The commercial most likely never aired, as it was mainly used for buyers at Toyfair.
Releases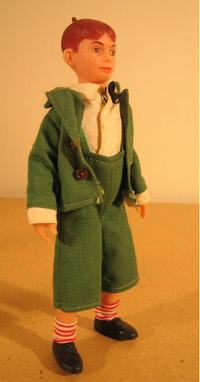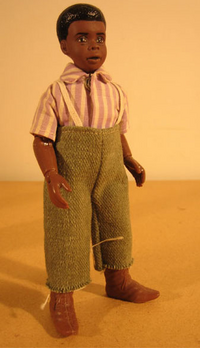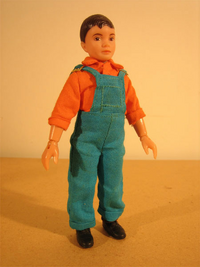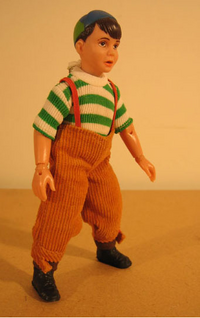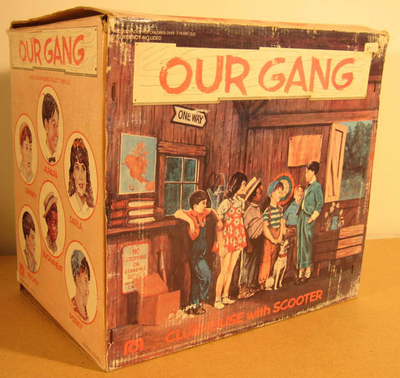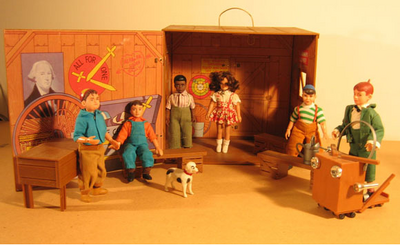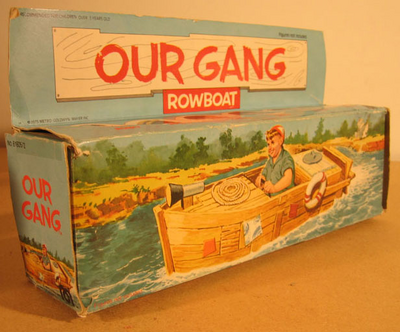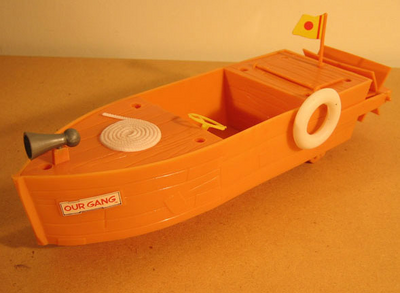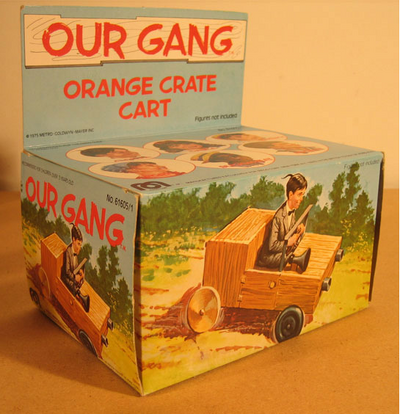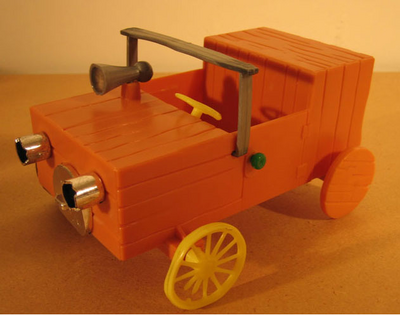 Ad blocker interference detected!
Wikia is a free-to-use site that makes money from advertising. We have a modified experience for viewers using ad blockers

Wikia is not accessible if you've made further modifications. Remove the custom ad blocker rule(s) and the page will load as expected.