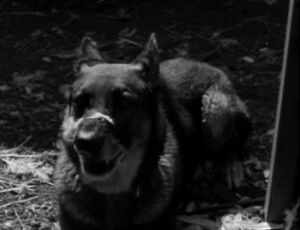 Bio
Nero is Sherwood's overly-pampered German Shepherd. As a purebred, he gets to sleep in Sherwood's bed with him and gets fed from the table, unlike Wheezer's Pete, a Stafford terrier not recognized as a pure breed until 1935. Nero also tends to chase and kill the neighbor, Mr. Brown's chickens, something Sherwood unjustly blames on Wheezer to punish him and protect his own dog.

Shorts
---
Ad blocker interference detected!
Wikia is a free-to-use site that makes money from advertising. We have a modified experience for viewers using ad blockers

Wikia is not accessible if you've made further modifications. Remove the custom ad blocker rule(s) and the page will load as expected.