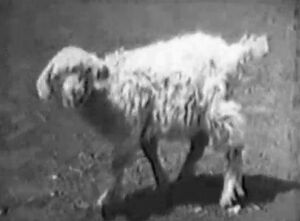 Bio
Narcippus is a little white goat that follows Farina Hoskins around. His real name is possibly "Narcissus," after the mythological character, but it comes out as "Narcippus" to Farina. Narcippus causes some trouble for Farina by eating two radios and a bicycle belonging to the gang.

Shorts
---
Ad blocker interference detected!
Wikia is a free-to-use site that makes money from advertising. We have a modified experience for viewers using ad blockers

Wikia is not accessible if you've made further modifications. Remove the custom ad blocker rule(s) and the page will load as expected.