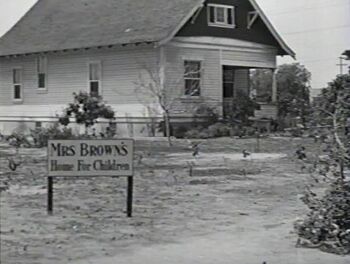 Biography
Mrs. Brown's Home for Children is an orphanage run by Mrs. Brown. It is a decent place where the children get to play musical instruments, but spinach is served too often in their opinion. One day Wheezer gets adopted but his sister Mary Ann is left behind, making both of them miserable until the the adoptive mother adopts Mary Ann as well and gets her friends and maid to adopt the other children.

Roll
Shorts
---
Ad blocker interference detected!
Wikia is a free-to-use site that makes money from advertising. We have a modified experience for viewers using ad blockers

Wikia is not accessible if you've made further modifications. Remove the custom ad blocker rule(s) and the page will load as expected.