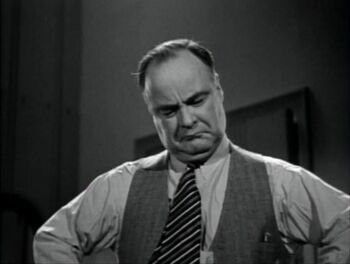 Bio
Mr. Jones is the new truant officer for Greenpoint Grammar School. He has a pretty daughter named Marianne Jones and drives a car with license plate number 2R 240. Spanky McFarland honks the horn on the vehicle to have Mr. Jones come out and chase off the boys who come to visit Marianne.

It's possible that their house is the Jones House that Darla Hood and her family move into in Bear Facts. It's not known if the Joneses just get another house or leave Greenpoint altogether.
Mr. Jones was played by actor Dick Elliot.

Shorts
---
Ad blocker interference detected!
Wikia is a free-to-use site that makes money from advertising. We have a modified experience for viewers using ad blockers

Wikia is not accessible if you've made further modifications. Remove the custom ad blocker rule(s) and the page will load as expected.