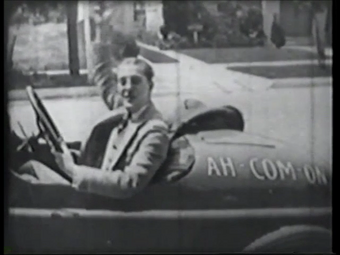 Bio
Mr. Bradley is dating Mickey's sister in July Days.  He is described as the "smart leader of the worthless set" by a title card. He offers Mickey candy when he runs over to his car.  Mickey decides to get advice from him and asks him what he does to get girls.  He repiles by saying, " Bring them candy - take them riding - flowers - theaters.  Step on it."  With the advice in mind, Mickey runs off to try to woo Mary.
The actor who plays Mr. Bradley is unknown.
Shorts
Ad blocker interference detected!
Wikia is a free-to-use site that makes money from advertising. We have a modified experience for viewers using ad blockers

Wikia is not accessible if you've made further modifications. Remove the custom ad blocker rule(s) and the page will load as expected.