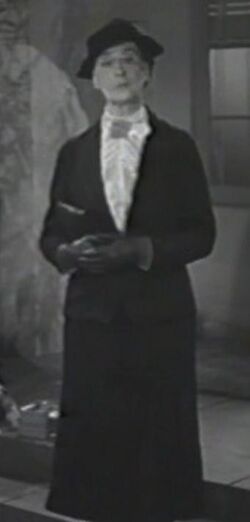 Bio
Miss Witherspoon is the superintendent of the Greenpoint School system. She is the person Miss Jones asks for a few days off to attend her sister's wedding, but Miss Witherspoon turns down the request. She believes only an epidemic would warrant closing down the school, so Spanky and Alfalfa try to give her one. As they are trying conjure up a fake disease to close the school, Miss Witherspoon changes her mind and gives Miss Jones the time off.
Miss Witherspoon was played by actress Nora Cecil.

Shorts
---
Ad blocker interference detected!
Wikia is a free-to-use site that makes money from advertising. We have a modified experience for viewers using ad blockers

Wikia is not accessible if you've made further modifications. Remove the custom ad blocker rule(s) and the page will load as expected.