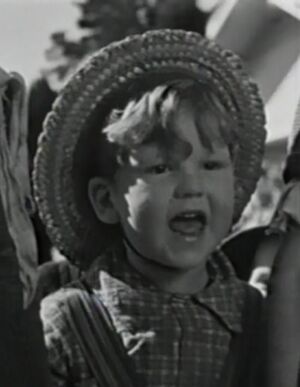 Bio
Merrill (Strong) is the blonde boy with the straw hat in the Ancient And Honery Order Of Wood Chucks, but when the group disbands less than a day after it was founded, all he wants his his forty-four cents back. He joins the gang in waiting for Spanky McFarland, their club treasurer, to come out of his house to retrieve the club dues. He also joins several of the club members to razz Spanky's performance at the Greenpoint Playhouse and to put on a show to help out Scotty Beckett's Grandpa Gus who has a lemonade stand.
Merrill was played by child actor Merrill Strong

Shorts
---
Ad blocker interference detected!
Wikia is a free-to-use site that makes money from advertising. We have a modified experience for viewers using ad blockers

Wikia is not accessible if you've made further modifications. Remove the custom ad blocker rule(s) and the page will load as expected.