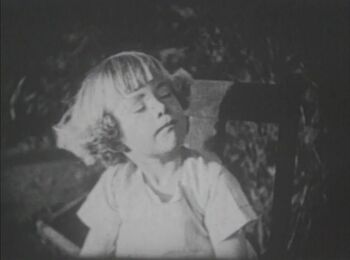 Bio
Mary Jane is the daughter of the widow Mrs. Nickol, who runs the general store. She's a source of attention from a boy named Jimmy, but she's really got eyes for Patrick Melrose. Eventually she walks off with Jimmy, who at the time is better dressed.
Mary Jane should not be confused with the Mary Jane whom Ernie Morrison makes a character in his "Freetown" story; that Mary Jane was played by Peggy Cartwright

Mary Jane was played by Anna Mae Bilson.

Shorts
---
Ad blocker interference detected!
Wikia is a free-to-use site that makes money from advertising. We have a modified experience for viewers using ad blockers

Wikia is not accessible if you've made further modifications. Remove the custom ad blocker rule(s) and the page will load as expected.