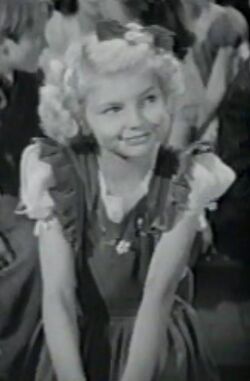 Bio
Marilyn is the infatuation of Froggy Laughlin, although her heart is mostly for Gerald. However, when Gerald turns out to be a rat, Marilyn decides she likes Froggy best. She's a good dancer, able to dance to the "Sleeping Beauty Waltz." She's also a member of the All-4-One Club and appears in Spanky's show to raise money for the Red Cross.

Marilyn was played by Valerie Lee.

Shorts
---
Ad blocker interference detected!
Wikia is a free-to-use site that makes money from advertising. We have a modified experience for viewers using ad blockers

Wikia is not accessible if you've made further modifications. Remove the custom ad blocker rule(s) and the page will load as expected.