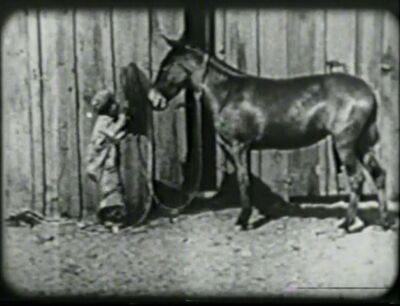 Biography
Lily is the mule in the residence of Booker T. Bacon and Farina and their parents in Fire Fighters. Lily is used to pull the wagon the father uses to deliver the laundry the mother washes. Booker has a hard time harnessing Lily to the wagon, which sports the name "White's Steem Larndry," before Lily winds up pulling the gang's homemade fire engine for their fire department.
Lily was played by Dinah the Mule.
Shorts
---
Ad blocker interference detected!
Wikia is a free-to-use site that makes money from advertising. We have a modified experience for viewers using ad blockers

Wikia is not accessible if you've made further modifications. Remove the custom ad blocker rule(s) and the page will load as expected.