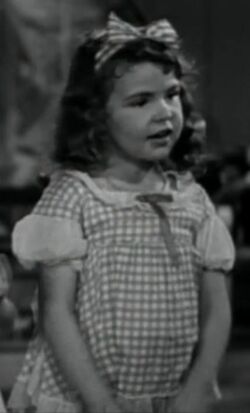 Bio
Leona (McDowell) (Darling) is one half of the singing act known as The Darling Sisters who sing on the radio in Mike Fright; the name of her blonde sister has yet to be revealed. She also acts as an usher in Spanky McFarland's Our Gang Follies Of 1936.

Leona was played by actress Leona McDowell; she is not to be confused with Leona Lewis who played Leona Daniels.

Shorts
---
Ad blocker interference detected!
Wikia is a free-to-use site that makes money from advertising. We have a modified experience for viewers using ad blockers

Wikia is not accessible if you've made further modifications. Remove the custom ad blocker rule(s) and the page will load as expected.