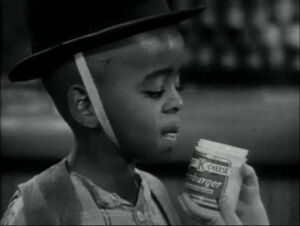 Bio
Kraft Limburger is a brand of cheese sold within Mack's Market. It is one of several products rejected by Stymie as not being "it" when he's trying to remember what he wanted at the store. It's not to be confused with Stoltz Cheese or MacLaren's Limburger Cheese.

Shorts
---
Ad blocker interference detected!
Wikia is a free-to-use site that makes money from advertising. We have a modified experience for viewers using ad blockers

Wikia is not accessible if you've made further modifications. Remove the custom ad blocker rule(s) and the page will load as expected.