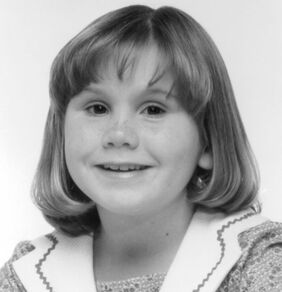 Biography
Character: Mary Ann
Birthday: April 13, 1986
Place of Birth: Los Angeles, California
Date of Death:
Place of Death:
First Short: The Little Rascals
Last Short: The Little Rascals
Number of Shorts: 1
History: Not much is known about Juliette Brewer. The Little Rascals was her feature film debut. She enjoys dancing, biking, roller-skating, gymnastics and cheerleading.
List of Shorts
Other Projects
Balto (1995) - Rosy (voice)
Vegas Vacation (1997): Cousin Ruby Sue
---
Ad blocker interference detected!
Wikia is a free-to-use site that makes money from advertising. We have a modified experience for viewers using ad blockers

Wikia is not accessible if you've made further modifications. Remove the custom ad blocker rule(s) and the page will load as expected.