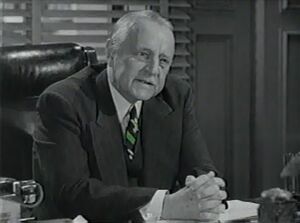 Bio
Judge Kincaid is the juvenile court judge at Greenpoint Courthouse. He presides over the gang's alleged burglary of the Wilson House, which is explained away when Spanky McFarland brings Mrs. Wilson to the courthouse. It turns out the phony crime was an effort to scare Alfalfa Switzer from a life of crime. Judge Kincaid follows by admonishing Mr. Switzer for not being a better father.

Shorts
---
Ad blocker interference detected!
Wikia is a free-to-use site that makes money from advertising. We have a modified experience for viewers using ad blockers

Wikia is not accessible if you've made further modifications. Remove the custom ad blocker rule(s) and the page will load as expected.