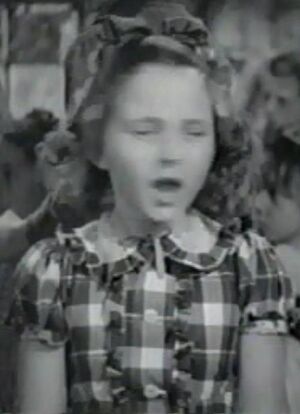 Bio
Jackie Horner is one of the neighborhood kids who stars in Spanky's cellar talent shows, including a chorus line wearing an exclamation point in Our Gang Follies Of 1938, a talent show salute to the United States Arms Forces in Calling All Kids where she appeared as movie actress Eleanor Powell. She's also a member of the All-For-One Club, threatening to walk out of it when the club election becomes too violent.

Jackie was played by actress Dorothy Horner.

Shorts
---
Ad blocker interference detected!
Wikia is a free-to-use site that makes money from advertising. We have a modified experience for viewers using ad blockers

Wikia is not accessible if you've made further modifications. Remove the custom ad blocker rule(s) and the page will load as expected.