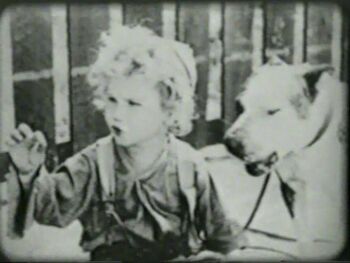 Biography
Jackie Condon's dog appears in The Champeen where he fights Jack Davis's dog. He's possibly the same dog seen with Jackie and Joe Cobb in Back Stage. His name is unrevealed.
He is possibly litter mates with T-bone and Bill; they were all played by the same dog. Maltin and Bann confuse him with Pal.
Shorts
---
Ad blocker interference detected!
Wikia is a free-to-use site that makes money from advertising. We have a modified experience for viewers using ad blockers

Wikia is not accessible if you've made further modifications. Remove the custom ad blocker rule(s) and the page will load as expected.