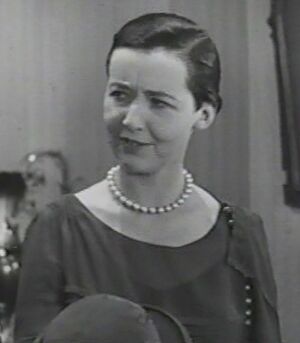 Bio
Helen Eddy is a wealthy socialite who decides to adopt Wheezer from Mrs. Brown's Home For Children, leaving his sister Mary Ann behind. Wheezer is miserable, missing his sister, and after several days Mary Ann and the rest of the gang break into Helen's house. Mary Ann is invited to stay the afternoon, but the rest of the gang gets into trouble when they inadvertently summon the police and fire departments. Realizing it was wrong to break up Wheezer and Mary Ann, Helen adopts Mary Ann on the spot, and Helen's friends and maid adopt the rest of the orphans. .

This character is referred to as "Helen" and "Miss Eddy" at different points in Small Talk. It sounds as if she is married but no husband is seen.
Helen Eddy was played by actress Helen Jerome Eddy.

Shorts
---
Ad blocker interference detected!
Wikia is a free-to-use site that makes money from advertising. We have a modified experience for viewers using ad blockers

Wikia is not accessible if you've made further modifications. Remove the custom ad blocker rule(s) and the page will load as expected.