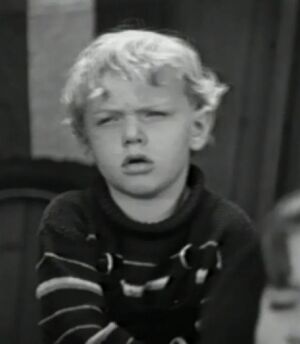 Bio
Harold "Harry" Harvey Jr. is one of the orphans at Happy Home Orphanage. The orphanage is not a very happy place. Mr. and Mrs. Crutch who run the place don't let the kids have any toys or nice clothes, but when Mary Wade and her fiance, Dick, briefly become kids and learn how it's run, they do what it takes to fix the place. Harry goes on to become a member in the Ancient And Honery Order Of Wood Chucks with Stymie Beard as president and Spanky McFarland as their hesitant treasurer.

Harry was played by actor Harry Harvey Jr..

Shorts
---
Ad blocker interference detected!
Wikia is a free-to-use site that makes money from advertising. We have a modified experience for viewers using ad blockers

Wikia is not accessible if you've made further modifications. Remove the custom ad blocker rule(s) and the page will load as expected.