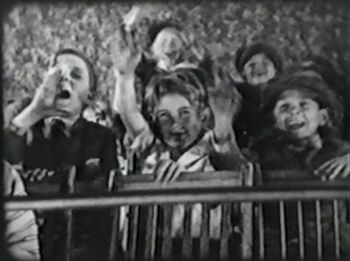 Bio
Hap is one of the other six boys sitting in the balcony besides Andrew Samuel, Jack Davis, and Joe in Back Stage. Mickey says hello to him while helping the "magician" perform his "magic tricks".

The actor who played Hap is unknown.
Shorts
---
Ad blocker interference detected!
Wikia is a free-to-use site that makes money from advertising. We have a modified experience for viewers using ad blockers

Wikia is not accessible if you've made further modifications. Remove the custom ad blocker rule(s) and the page will load as expected.