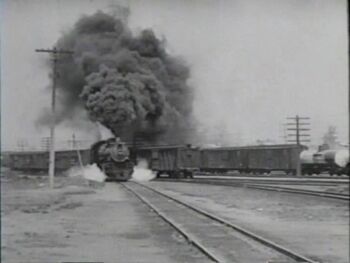 Biography
The Greenpoint Train Station and Railroad Yards features prominently in several of the shorts. It is a major transportation route to and from Greenpoint, in addition to the Greenpoint Shipyards. The gang ends up riding trains from there several times whether they are confused as orphans or welfare kids taken to other cities or whether they ride it on adventures. Joe and Chubby's dad works here as a train engineer, and Farina rides it whenever he's heading out of town.
Shorts
---
Ad blocker interference detected!
Wikia is a free-to-use site that makes money from advertising. We have a modified experience for viewers using ad blockers

Wikia is not accessible if you've made further modifications. Remove the custom ad blocker rule(s) and the page will load as expected.