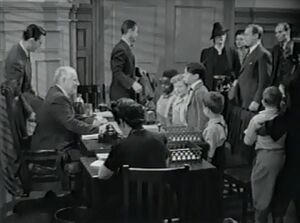 Bio
The Greenpoint Courthouse is the seat of justice and jurisprudence in Greenpoint. It's not known if it's based in Greenpoint City Hall or if it is in its own building, but Alfalfa Switzer and the gang get called up before Judge Kincaid here for allegedly burglarizing Mrs. Wilson's home. The whole predicament is resolved as part of a misunderstanding by Spanky McFarland
Judge Martin from Wedding Worries would also have an office here.

Shorts
---
Ad blocker interference detected!
Wikia is a free-to-use site that makes money from advertising. We have a modified experience for viewers using ad blockers

Wikia is not accessible if you've made further modifications. Remove the custom ad blocker rule(s) and the page will load as expected.