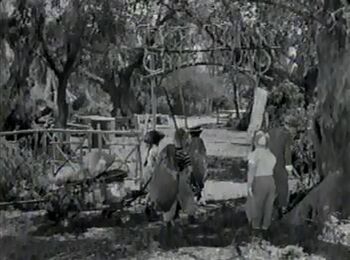 Bio
Geyser Springs Campground is a campsite about six miles from Greenpoint. It's a prime camping location for the local boy scouts, particularly local Boy Scout Troop No. 59. The location includes the natural landmark known as Mammoth Geyser. Several of the Rascals come to camp out here unprepared and have to be rescued by the boy scouts. Another nearby camping area is the grounds around Cherry Creek.
Shorts
---
Ad blocker interference detected!
Wikia is a free-to-use site that makes money from advertising. We have a modified experience for viewers using ad blockers

Wikia is not accessible if you've made further modifications. Remove the custom ad blocker rule(s) and the page will load as expected.