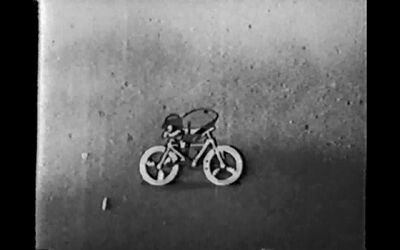 Bio
Garfield is the star of Professor Clements Trained Flea And Insect Circus. He's a flea, most likely one of those imported from Russia, trained to do tricks by a fine silk thread tied around him. He escapes the circus on Farina's dog, Magnolia, later returning to pick up his circus cronies for a trip to the Kornman Residence, where Mary Kornman's sister is getting married. Their invasion of the premises creates havoc that has everyone running for cover. His descendants probably are the fleas coming off Pete in The First Round-Up.

Shorts
---
Ad blocker interference detected!
Wikia is a free-to-use site that makes money from advertising. We have a modified experience for viewers using ad blockers

Wikia is not accessible if you've made further modifications. Remove the custom ad blocker rule(s) and the page will load as expected.