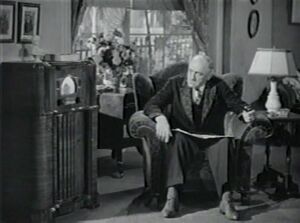 Bio
GXK Radio is a local radio station in Greenpoint that is used by Mayor Bradbury to make a speech commending the fine work the USO is doing in entertaining servicemen overseas and to remind the people of Greenpoint not to forget the soldiers being kept stateside. His speech inspires Uncle Walt to have the kids put on a USO show for Greenpoint's enlisted men.
Shorts
Ad blocker interference detected!
Wikia is a free-to-use site that makes money from advertising. We have a modified experience for viewers using ad blockers

Wikia is not accessible if you've made further modifications. Remove the custom ad blocker rule(s) and the page will load as expected.