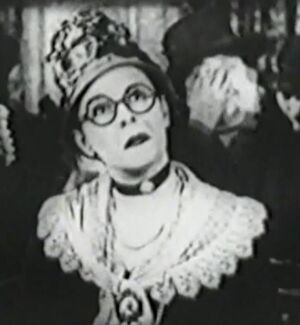 Bio
Fawn Ocheltree is a local playwright and possibly a member of the local Maids Of Olympia. She authors an original playlet performed by the gang for Trombonian relief, little suspecting the charity is actually a scam. While her play is supposed to be a serious drama set in Ancient Rome in the time of Nero, numerous mishaps and tired kids repeatedly cause the audience to repeatedly break out laughing until a fireworks display sends them rushing outside.

Fawn was played by Vera White.

Shorts
---
Ad blocker interference detected!
Wikia is a free-to-use site that makes money from advertising. We have a modified experience for viewers using ad blockers

Wikia is not accessible if you've made further modifications. Remove the custom ad blocker rule(s) and the page will load as expected.