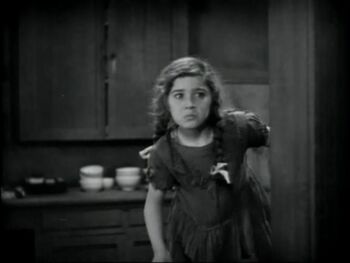 Bio
Edith Fellows is one of the students at Bleak Hill Boarding School where she helps Old Cap's wife in the kitchen. She is also a part of the play, "The Gladiator's Dilemma," by Funston Evergreen Kennedy, although she gets scared of Kennedy The Cop in an elephant costume. At Dickie Moore's cake party, she discovers a length of string in her slice of cake.

Edith was played by actress Edith Fellows.

Shorts
---
Ad blocker interference detected!
Wikia is a free-to-use site that makes money from advertising. We have a modified experience for viewers using ad blockers

Wikia is not accessible if you've made further modifications. Remove the custom ad blocker rule(s) and the page will load as expected.