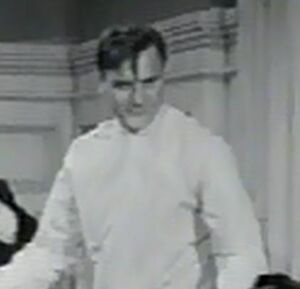 Bio
Dr. Kilroy is a local Greenpoint dentist along with Dr. Hood and Dr. Schwartz. His waiting room is invaded by Buckwheat, Froggy, Mickey and Janet trying out their comedy act. The dentist's patients, already in some agony, do not find the gang's routine amusing, and he kicks the gang out.

Dr. Kilroy was played by actor Morris Ankrum.

Shorts
---
Ad blocker interference detected!
Wikia is a free-to-use site that makes money from advertising. We have a modified experience for viewers using ad blockers

Wikia is not accessible if you've made further modifications. Remove the custom ad blocker rule(s) and the page will load as expected.