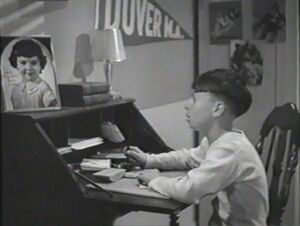 Bio
Dover Military Academy is the private school beyond Greenpoint where Alfalfa Switzer spends the fifth grade before returning to Greenpoint Grammar School. One of his schoolmates is Delmar, the school sports hero whose football uniform Alfalfa borrows to convince the gang back home he's also a big sports hero.

Shorts
---
Ad blocker interference detected!
Wikia is a free-to-use site that makes money from advertising. We have a modified experience for viewers using ad blockers

Wikia is not accessible if you've made further modifications. Remove the custom ad blocker rule(s) and the page will load as expected.