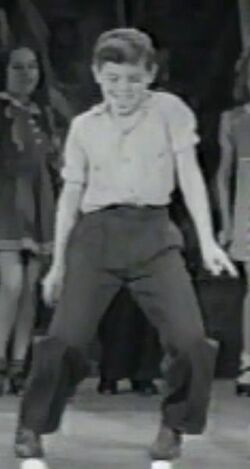 Bio
Richard "Dickie" Humphries is another of the neighborhood kids who star in Spanky McFarland's shows. He performs in Spanky's show for the Red Cross and dances the jitterbug and the boogie-woogie to raise money for football uniforms. He also "stars" in Alfalfa's morality dream about college.

Dickie Humphries was played by actor Richard Humphries.

Shorts
---
Ad blocker interference detected!
Wikia is a free-to-use site that makes money from advertising. We have a modified experience for viewers using ad blockers

Wikia is not accessible if you've made further modifications. Remove the custom ad blocker rule(s) and the page will load as expected.