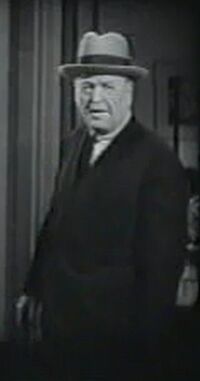 Bio
Detective King is the hero of an eponymous movie serial that plays at the local Lincoln Theatre. Spanky McFarland, Buckwheat Thomas, Mickey Gubitosi and Froggy Laughlin seem to be fans of the series, and when school closes early because of their stink, the odor also affects Detective King, forcing him and the rest of the cast to vanish off screen.

Detective King was played by actor Robert Emmett O'Connor.
Shorts
---
Ad blocker interference detected!
Wikia is a free-to-use site that makes money from advertising. We have a modified experience for viewers using ad blockers

Wikia is not accessible if you've made further modifications. Remove the custom ad blocker rule(s) and the page will load as expected.