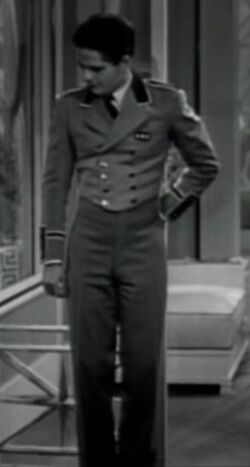 Bio
David Sharpe is a student at Elmira College where he becomes close friends with Mickey Daniels. He pursues Gertie Messinger as a potential love interest. He also appears (possibly) working at a page at KWZ Radio Station as a page, telling Alfalfa Switzer that's he's next in the radio contest. If the flashback in Ask Grandma is accurate, one of Dave's relatives used to harass Mickey's mother as a girl.

Dave was played by David Sharpe.

Shorts
---
Ad blocker interference detected!
Wikia is a free-to-use site that makes money from advertising. We have a modified experience for viewers using ad blockers

Wikia is not accessible if you've made further modifications. Remove the custom ad blocker rule(s) and the page will load as expected.