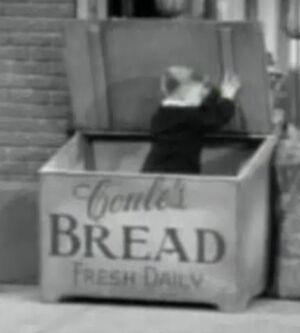 Bio
Coule Bread is a brand of bread possibly sold locally in the Greenpoint area, possibly made and distributed by a local bakery. The brand is probably pronounced "cooley." Spanky hides in the recieving crate for it in front of the main street market in order to avoid an Arbor Day production at school.

Shorts
---
Ad blocker interference detected!
Wikia is a free-to-use site that makes money from advertising. We have a modified experience for viewers using ad blockers

Wikia is not accessible if you've made further modifications. Remove the custom ad blocker rule(s) and the page will load as expected.